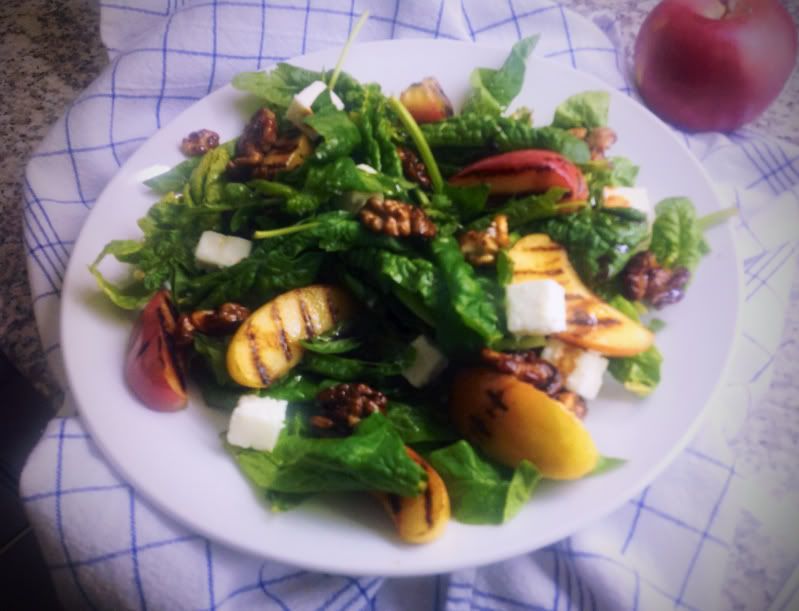 After 2 months I'm back at home and happy to cook in my kitchen again. I brought back home some interesting ingredients: walnuts and walnut oil from La Nogalera in California among them. I started playing around in the kitchen and this is what I came up with, an easy salad with a very intense nutty flavor.
Stuff you'll need
2 gala apples
2 small handfuls of raw walnuts
1 bag of spinach
Goat cheese, to taste
2 tablespoons Crema di Balsamico
2 tablespoons walnut oil
Sunflower oil in spray
3 tablespoons agave syrup
How to
Core and slice apples. Spray them with sunflower oil and grill them lightly on a grilling pan.
Warm up a frying pan on medium -low heat. Add walnuts and agave syrup and toast, moving constantly until they are fragrant and there is no more liquid.
Leave apples and walnuts to slightly cool down, until they are lukewarm.
Toss spinach, apples, walnuts and cheese, divide between two plates and drizzle walnut oil and Crema di Balsamico.
Serve immediately.